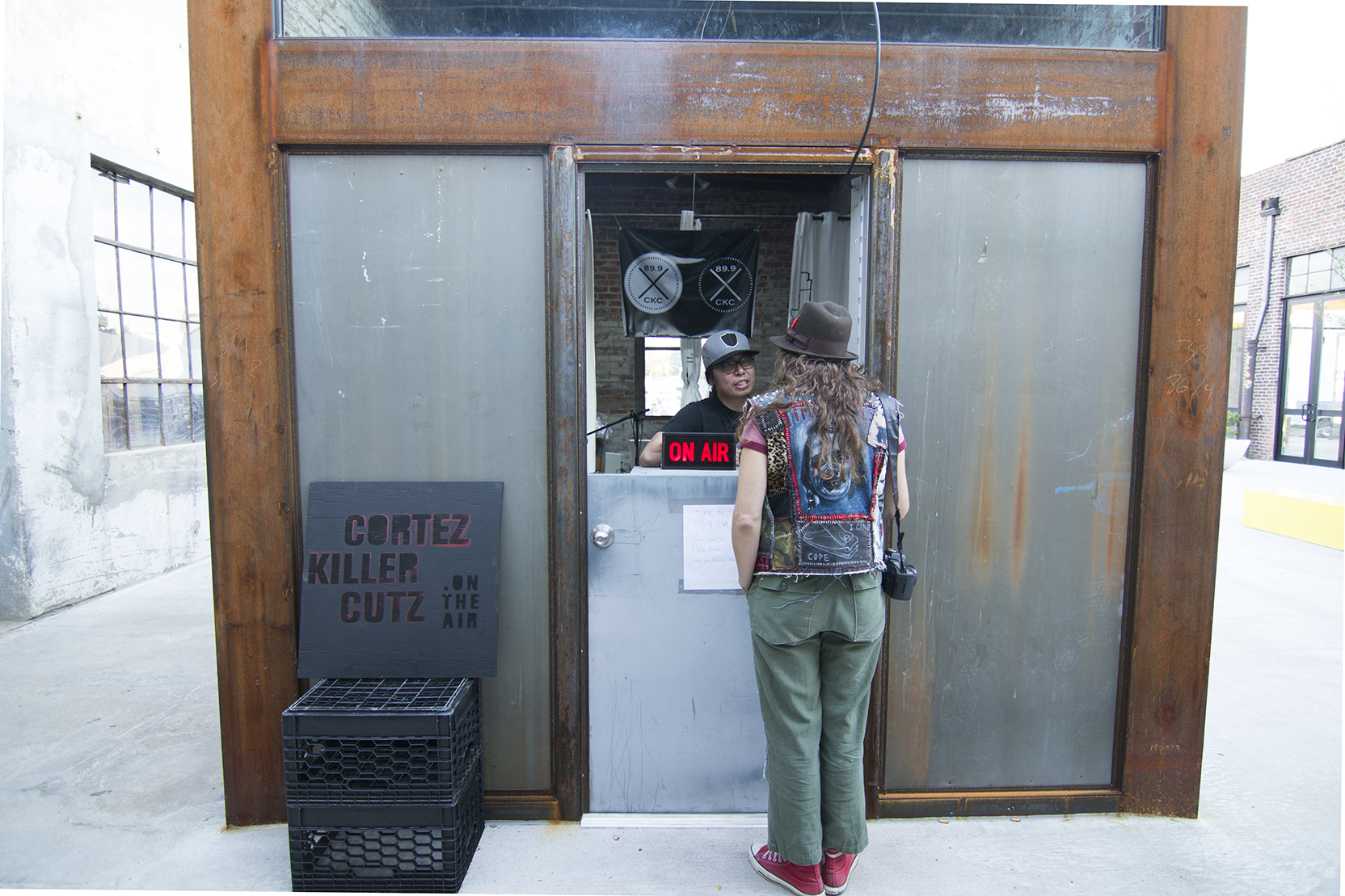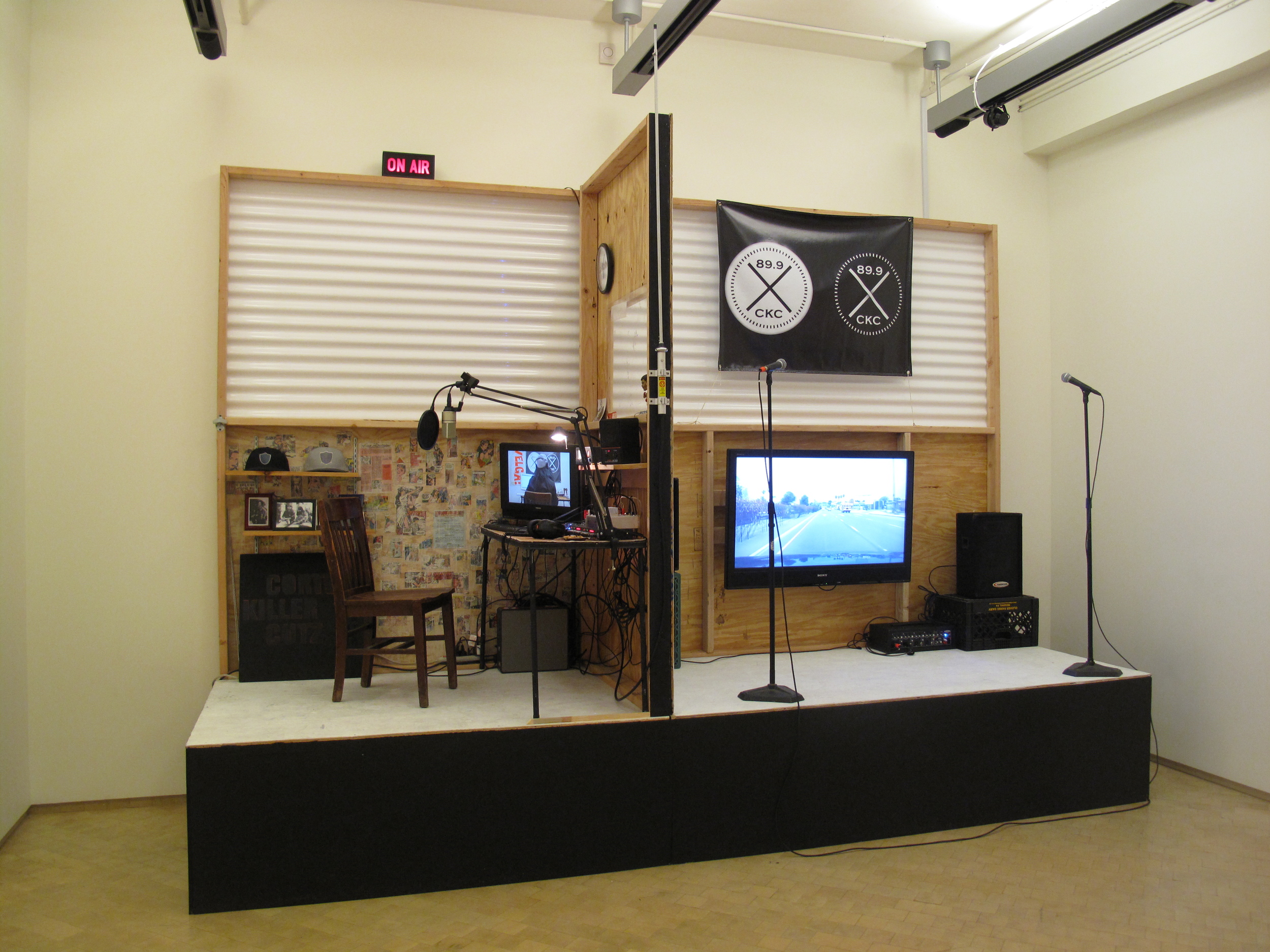 Cortez Killer Cutz Radio: Vocal Booth
Vocal Booth is a live freestyle performance where audience members are asked to freestyle whatever they'd like. The performance is broadcast in a 5 mile radius via KRTZ 89.9 pirate radio FM transmitter.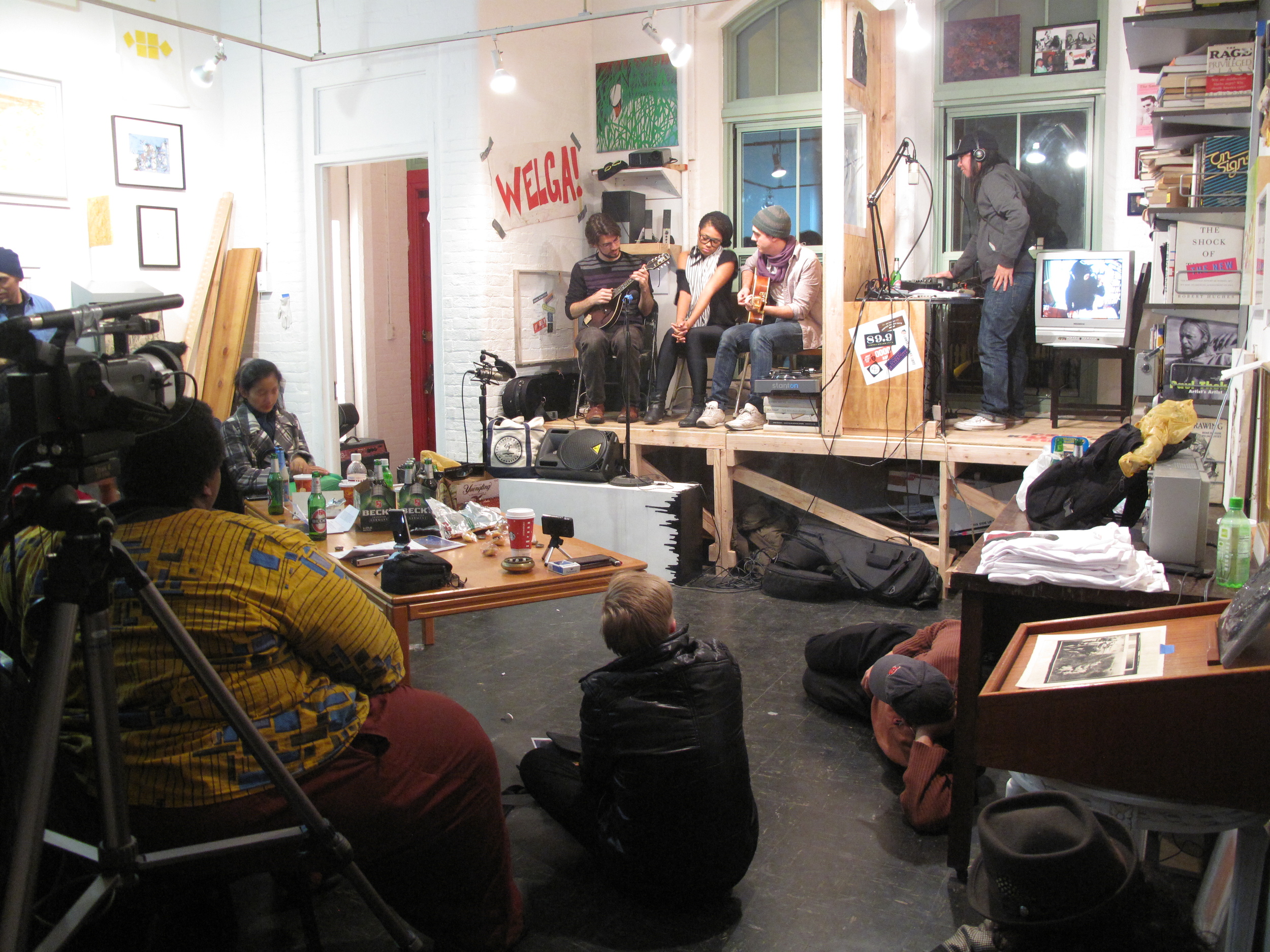 Cortez Killer Cutz (with radio audio)
Evening Tastes Like the Middle of a Cupcake
collaboration with the students of st joseph and dominic's catholic school and artists jody wood and jessica segall.